Poster: Single-Cell CRISPR Screens in Primary Human T Cells Identify Regulators of Th2 Cell Skewing
T helper 2 (Th2) cell differentiation plays a critical role in regulating allergic responses, defense against parasites, and immune homeostasis. In a CROP-Seq experiment with CD4+ T cells, Th2-skewed cells were studied using a sgRNA library targeting 102 genes with a targeted read-out of 300 mRNAs.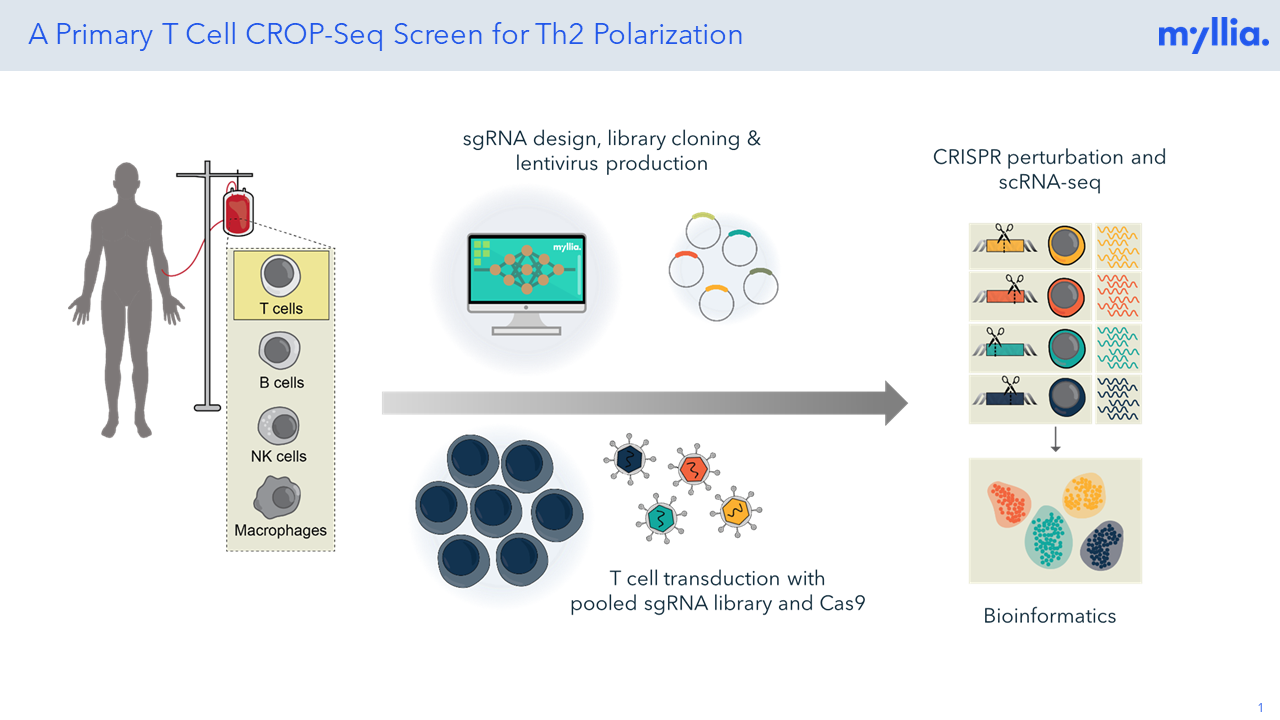 Recently, functional genomics and CRISPR screening have emerged as powerful tools to unravel the factors involved in T helper cell differentiation aiming to support the development of cell-based therapies in conditions like allergies and autoimmune diseases.
The knockout of IL4R and HDAC3 genes resulted in depletion in differentiated Th2 cells, suggesting their importance in Th2 cell differentiation. On the other hand, the knockout of IL2RA and NFATC2 was found to be enriched in differentiated Th2 cells, indicating their potential role in promoting Th2 cell differentiation. Leveraging our proprietary know-how on T cell subsets and transcriptomic markers, we can improve the assessment of T cell plasticity at large scale enhancing the potential of CRISPR screens in primary T cells.
Submit your credentials and explore our T cell CRISPR screening capabilities!